Barbara K Lipton MD FACC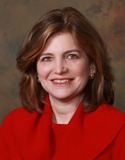 Barbara K. Lipton M.D. is a graduate of The Massachusetts Institute of Technology (MIT) with a Bachelor of Science degree in Biology. She received her M.D. degree from The State University of New York at Buffalo School of Medicine where she was elected to Alpha Omega Alpha, the national honor society.
She completed an internship and residency at St. Luke's Hospital which has now become Mount Sinai - St. Luke's, where she subsequently completed a fellowship in cardiovascular disease and then spent one additional year as Chief Resident in Internal Medicine.
Dr. Lipton is Board Certified in both Internal Medicine and Cardiovascular Diseases. She is a Fellow of the American College of Cardiology, a member of The American Society of Echocardiography, and has successfully passed the ASCeXAM, which is the National Board of Echocardiography Examination of Special Competence in Adult Echocardiography.
Currently, she is an Attending Physician at Mount Sinai - St. Luke's, Mount Sinai West and The Mount Sinai Hospital and has earned the title of Assistant Clinical Professor of Medicine at the Cardiovascular Institute of The Icahn School of Medicine.
Dr. Barbara K. Lipton is Medical Director of her Echocardiography Laboratory.